Hi everyone! I hope everyone's safe and sound and enjoying the Halloween season…its only a few days away. I've been getting in the spirit of things with a lovely writing contest from Susanna Hill. Here's the link if you're interested! https://susannahill.com/category/halloweensie-contest/
The details: write a story that contains the words skeleton, mask, and creep. The catch…it can only be 100 words. Challenge accepted!
I love writing contests because its a great way to be inspired and stretch my creativity. This one is especially challenging because of the required word count…hence HalloWEENSIE. I also love the community of writers. There's so much talent out there and I love reading other writers works.
So here is my entry. I've been writing creepier things than usual. I hope you enjoy it! And thanks for visiting!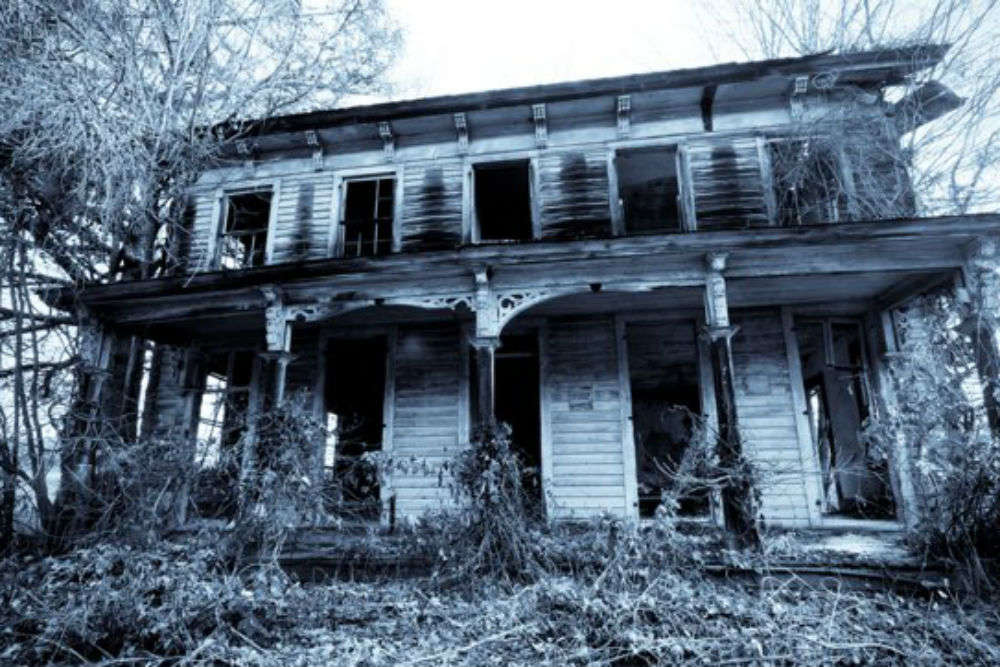 THE HOUSE THAT NO ONE VISITS
  
 There is a house where shadows stretch
 and cloak the yard in darkness.
 Where rumors fly that evil lurks – 
 just behind the hinges.  
  
 But I am brave, unlike the rest.
 I creep up withered stairs.
 I grab the skeleton knocker 
 as I fidget with my mask.  
  
 A warning whispers through the wind –
 stay away from here.
 A shiver ices down my spine…
 I freeze over with fear.
  
 A quake rumbles beneath my feet
 I scream as the floor gives way!
 Now I'M the whisper of warning you hear-
 forever, 
 a prisoner,
 in the house 
 that no one visits. 
  
  
  
   
(The picture is called the House in Kundanbagh, Hyderabad found at: https://timesofindia.indiatimes.com/travel/things-to-do/watched-annabelle-now-dare-to-spend-a-night-in-one-of-these-haunted-houses-in-india/as60292300.cms)